Heating oil is one of the most environmentally-friendly petroleum products you can use to heat your home or business. Heating oil will not explode or catch on fire, and it's extremely durable. This clean fuel is affordable and popular in the Northeast, and with a reliable heating oil delivery service like Burch Oil, it can be supplied to your home whenever you need it.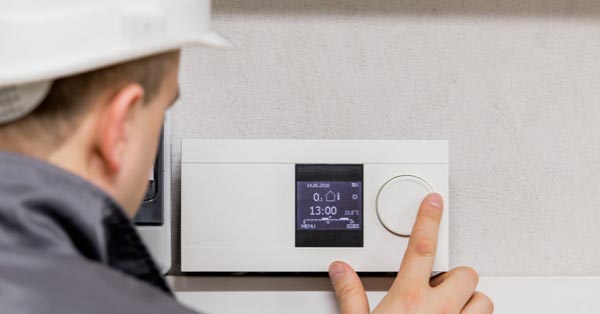 Burch Oil is a family-owned heating oil company that has been serving Southern Maryland for over 90 years. We offer heating oil delivery services for your home or business, as well as a top-notch price protection program that will give you peace of mind. Below, we'll explain just how heating oil works and how we can provide effective heating oil delivery services to your home. Contact us today to get started!

HOW HEATING OIL WORKS

Heating oil is primarily used in furnaces and boilers in the winter to heat homes and businesses. Each uses heating oil that is stored in a tank, from which it draws heat when is needed. Both furnaces and boilers utilize a combustion chamber where the heating oil is ignited. A heat exchanger then steps in and warms the gases or water that flows through a component, depending on what type of furnace or boiler you have. Below, we'll take a look at each heating system individually, and how they can benefit from our reliable heating oil delivery services.

Furnaces

The main difference between a furnace and a boiler is that a furnace heats air, while a boiler heats water, although both are heaters that can use heating oil as its fuel source.

Furnaces use air that travels through a heat exchanger. The air travels throughout your home or business, heating it. However, an exhaust is required in order to vent the air.

A furnace uses the air in the house that it pulls in from cold air return ducts. Once heated, the air is blown through air ducts throughout the entire house to heat it. The cooler air is then pulled back in, and this cycle continues.

Boilers

Water flows throughout a boiler system, which is perpetually recycled and heated. As the water travels through radiators or baseboards, the heat from the water is released to heat the home, and then the cooler water is returned back to the boiler for reheating.

Boilers, on the other hand, use pumps to force heated water through pipes to radiators. Once the heat leaves the water in the radiator, the cooled water returns to the boiler for the process to happen repeatedly until the desired temperature of the home or office is reached.

By taking care of your heating system through regular upkeep and maintenance, your furnace or boiler should last a long time. And because you are using heating oil, your heating system will last longer due to the cleaner nature of heating oil. Regardless of the system you use to heat your home with heating oil, you still need to be able to rely on a consistent supply of heating oil to your home; that's where Burch Oil's reliable heating oil delivery services come in. Whether it's a phone call, or a pre-scheduled automatic delivery, our heating oil delivery service is critical for keeping your heating system up and running. Plus, with Burch Oil's price protection program, you'll save even more money. Check it out today!

BURCH OIL'S PRICE PROTECTION PROGRAM FOR ALL YOUR HEATING OIL NEEDS


Whether you are heating your home or office, heating oil just makes sense. It's environmentally friendly, incredibly affordable, and safe. Burch Oil offers a great price protection program to help keep heating oil prices level, as well as reliable heating oil delivery services. This helps you plan for your home or business' fuel costs. With heating oil delivery service by a top-notch heating oil company such as Burch Oil, your home or office in Southern Maryland will be nice and toasty warm all winter long. Call today to begin oil delivery service!