Free In-Home Water Testing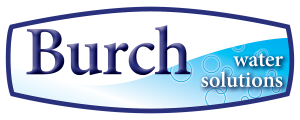 If you are not sure about the quality of your home's water, leave it to the experts.
At Burch Water Solutions, we can provide complete water treatment services, such as water softening and filtration services, to combat hard water and remove other water impurities in homes across Southern Maryland. Having clean water in your home is beneficial for your health, safety, convenience, and even your energy savings.
Know Where Your Water Comes From
According to the EPA, if you pay a water bill, your home's water is sourced from a public water system, regulated to meet National Primary Drinking Water Standards. If you have any questions or concerns about your water, you should be able to contact your water company for this information. On the other hand, if your water comes from a private well on your property, you are responsible for making sure it is safe. According to CNN, Americans are exposed to dozens, if not hundreds, of other cancer-causing chemicals every day in their drinking water, consumer products, and the foods we eat; so whether you have well water or municipal service it is important to filter out contaminants as much as possible for overall water safety.
Good news: water treatment is an option for you whether your water is from a public or private source!
Why Water Testing Is Important
In addition to safety and health reasons, such as preventing illness and detecting harmful impurities, improving the quality of your home's water can help reverse the following problems commonly characteristic of low-quality water:
Unpleasant taste, color, or odor
Staining of clothes or fixtures
Contribution to buildup in appliances
In order to determine the right treatment for your home and family's unique needs and preferences, one of our water specialists will visit your home to conduct a FREE water analysis! Contact us here or call (301) 373-2131 to schedule yours today!